Exotic Game Hunting in Texas
All Seasons Guide Service currently has access to over 500,000 acres of private managed ranches to hunt exotics on and are adding new properties all the time. ASGS is unique in that we have many ranches that we hunt exotics on unlike most Exotic Ranches that have one property that they hunt exclusively. Having multiple properties lets us be very selective on the trophies we harvest and that they are of record book quality. Many of these ranch properties are exclusive only to ASGS Customers and Guest.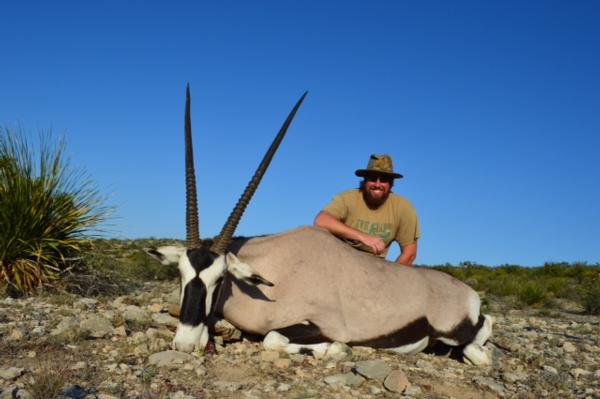 Central Texas Exotic Hunting
Most of our Exotic hunting takes place in Central Texas where Exotic Hunting got started and where its roots still run deep. The dry climate and moderate temperatures are very adaptable for a wide variety of exotic game. Currently we have over 40 species of exotic species to hunt many year round, especially the horned species such as the Gemsbok, Oryx, Sable, Addax, Black Buck and Ram Species..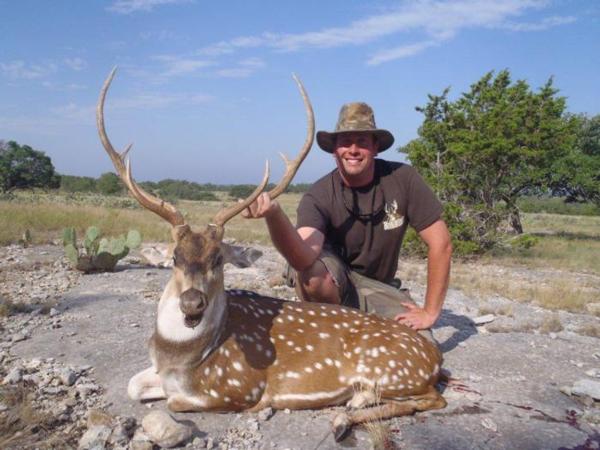 Exotic Hunting Details
Properties vary as far as lodging and meals. At some ranches accommodations are available and at others at a reasonable price, while some property owners allow no lodging. On most hunts meals and lodging can be added to any package. Each hunter is responsible for a daily guide fee. Exotic Pricing will vary at different ranches that we hunt, but will always be disclosed at time of booking. We will quote you the best ranch for the type of animals you're interested in hunting, and let you know if lodging and meals are available.
Central Texas Exotic Hunting
Afghan Urial
$5,000 - $8,000
Dama Gazelle
$8,000 - $12,000
Fallow Deer
$3,750 - $4,750
Jacob's 4-Horned Rams
$1,600
Red Stag
$5,500 - $20,000
Transcapian Urial
$15,000
Daily Guide Fee: $250 a day 3 day minimum
Texas Hunting License: Non-Resident 5-Day Special License (Type 157)