Texas Free Range Elk Hunts
In the turn of the century market hunting virtually wiped out the Texas Elk population. Not all though, a small nucleus of native Elk remained in the remote West Texas Mountains. With the protection from large private ranches and the restocking of others in the 1950's the Texas Elk population has rebounded and is currently thriving. Now, most of the larger ranches in the mountainous regions of West Texas have established herds of elk. Our property is no exception, located in the Glass Mountains we offer over 325,000 acres of Free Range Elk hunting that is approximately 507 sq. miles.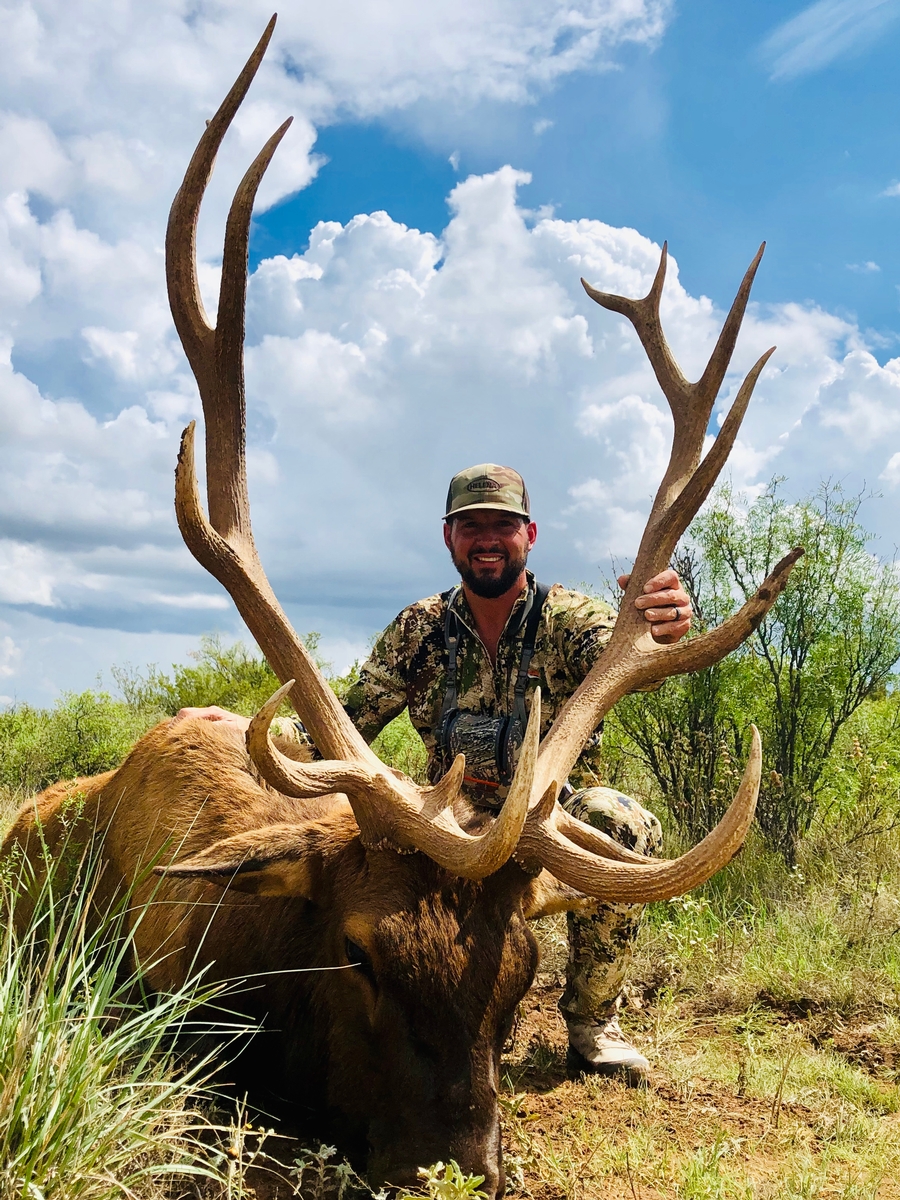 Huge Rocky Mountain Elk
Our hunts take place from late September when the rut starts and the bulls are most vocal and continue through October until the rut winds down. Typical hunting methods are to bugle early and late during the day to locate bulls and then close the distance. Once a bull is spotted and we have stalked into close quarters cow calling is used to draw the bulls out of thick cover. This is as exciting as elk hunting gets and it all happens in relative low elevations of 4000 ft. Because of the low elevations and specially designed Mountain Buggies (West Texas Horse) we use for transportation we can accommodate hunters who are less physically fit, have health or mobility problems, or issues riding horses. Our West Texas Horse has four tires, a powerful Engine that never says no, doesn't buck you off (very often) and doesn't give you saddle sores.
4 Days
Priced Upon Availability
INCLUDED: meals, lodging, and skinning and quartering of your trophy.