Axis Deer Hunts in Texas
Our Axis Deer Hunts take place on over 65,000 acres in the Texas Hill Country. This beautiful area of Texas has the largest Free Roaming population of Axis Deer anywhere in the USA. Having such a vast number of acres on multiple properties allows us to customize your hunt specifically to your group size & species you wish to hunt. From family trips with private cabins located on pristine rivers, to larger venues to accommodate corporate groups, All Seasons Guide Service has the experience, land base, quality trophies and accommodations to make your hunt a success.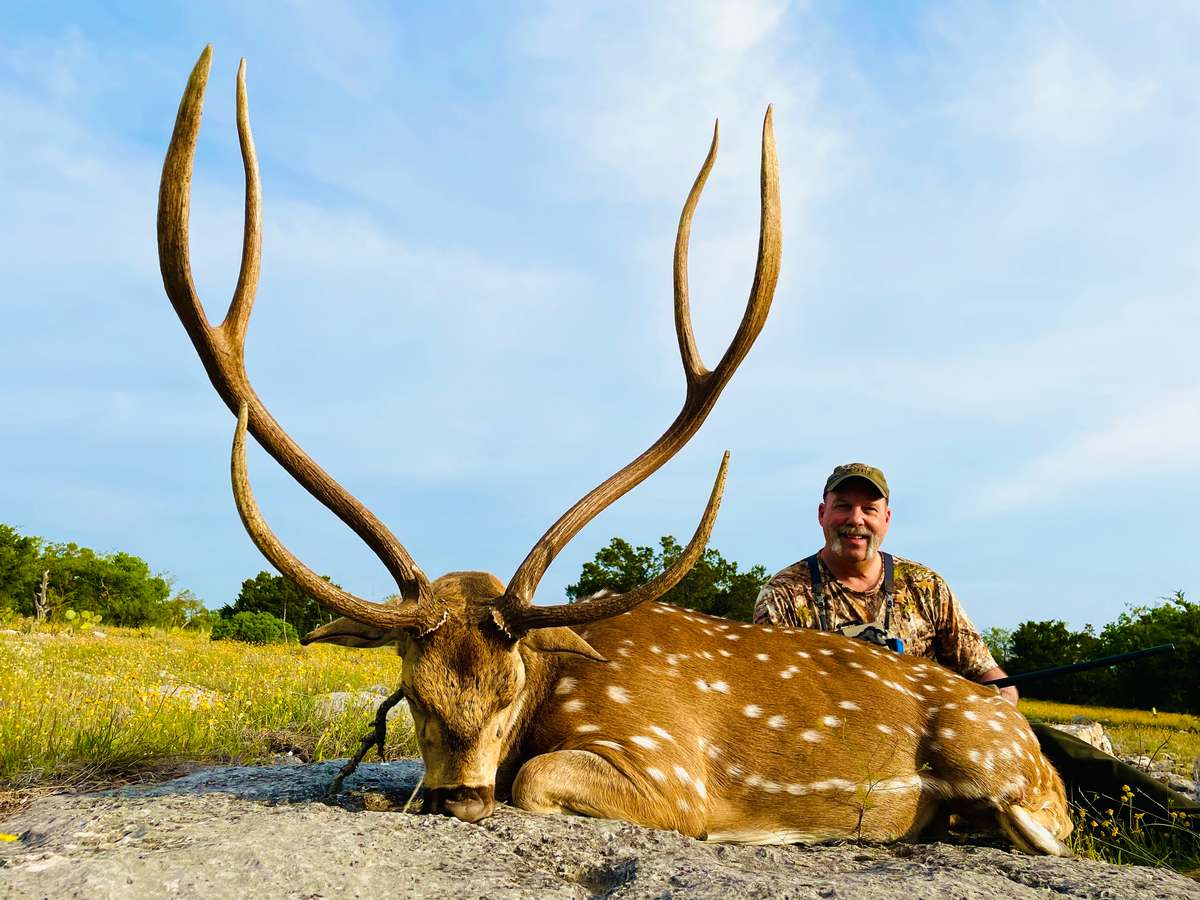 History of Axis Deer in Texas
Axis Deer, also known as Chital, or Spotted Deer are native to India and were introduced to Texas in 1932. They have flourished; becoming the most abundant exotic species in Texas. A mature buck can weigh 200 plus pounds, have many unique characteristics similar to Elk and Red Deer, and are very vocal during breeding season. During the rut a dominant buck will collect a harem of does and will be continually fighting the challenges of satellite bucks. As the bucks challenge each other their roar can be heard for miles.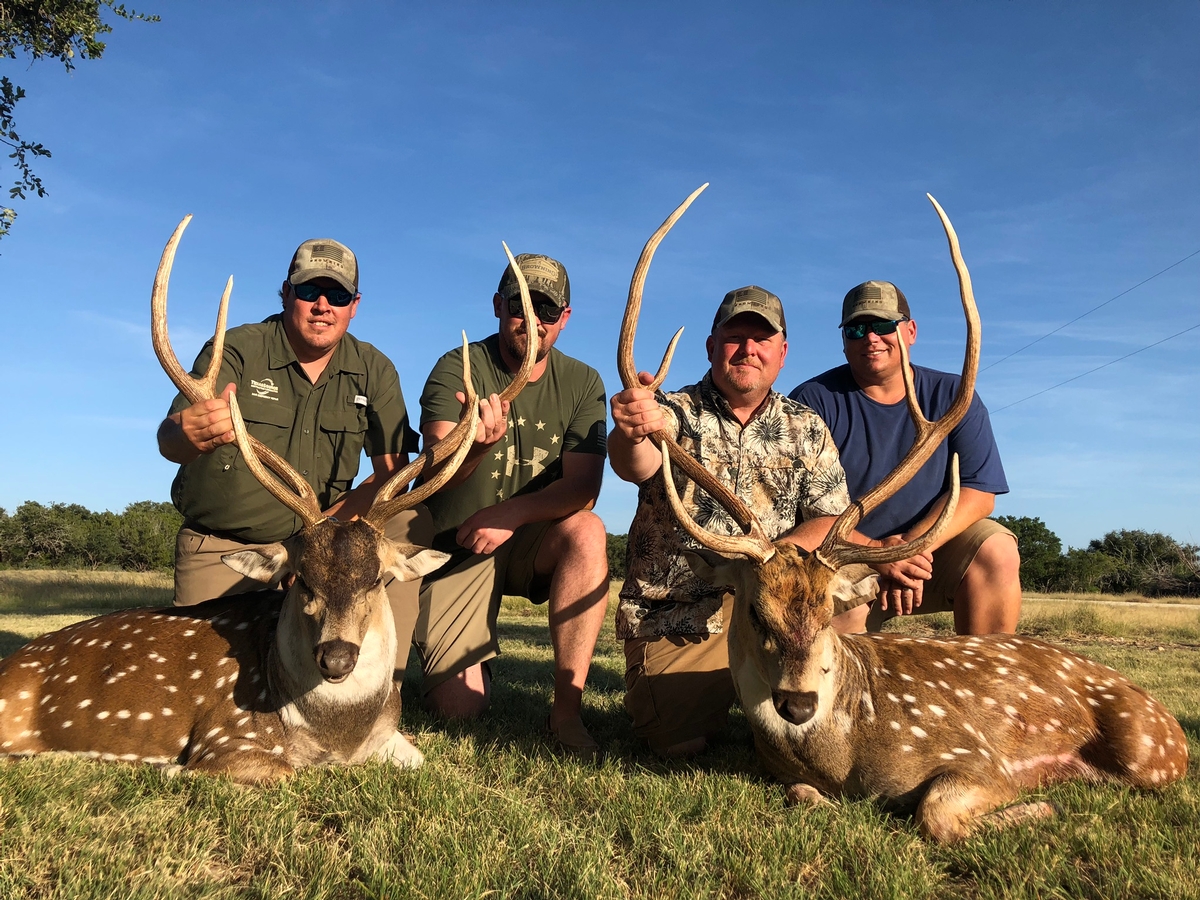 Hunting Axis Deer
Axis Deer can be hunted year-round with the optimum months being May - August. This is the peak of their breeding season and approximately 70% of the bucks will be in hard antler at this time, allowing the greatest opportunity at a true Trophy Axis Buck. The other 30% of Axis Bucks will come into hard antler through out the year allowing the opportunity to hunt Axis year around.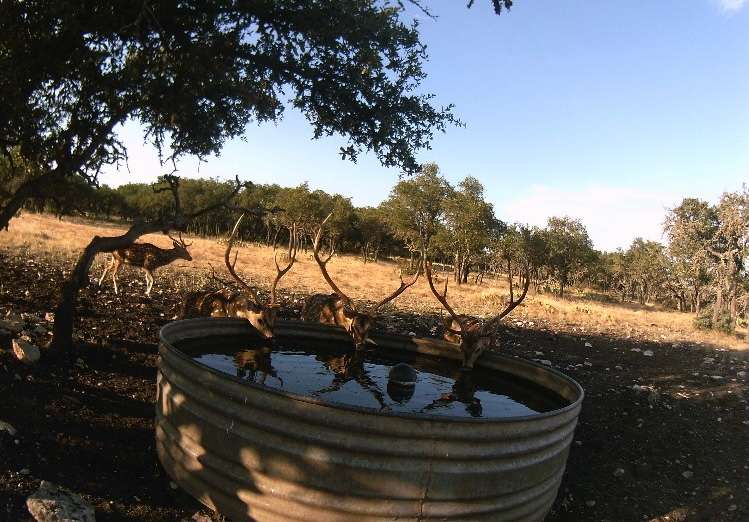 Hunting Techniques for Axis Deer
Our typical hunting methods for hunting Axis Deer vary depending on the time of year. On summer hunts during the rut we will get to vantage points in the morning and listen for roaring bucks then make stalks to intercept them between bedding and foraging areas. In the afternoons water is the key element and we will have many water holes scouted and set up with brush blinds for different wind directions. This in my opinion is the best and most productive way to hunt summer axis; they all come to water and they can be patterned with trail cams. Winter Axis Hunts are normally conducted out of comfortable blinds over feeding areas and can be combined with a Whitetail Hunt, or many other species. Our Success rates are close to 100% with bucks averaging 32"-34" main beams with several much larger every year.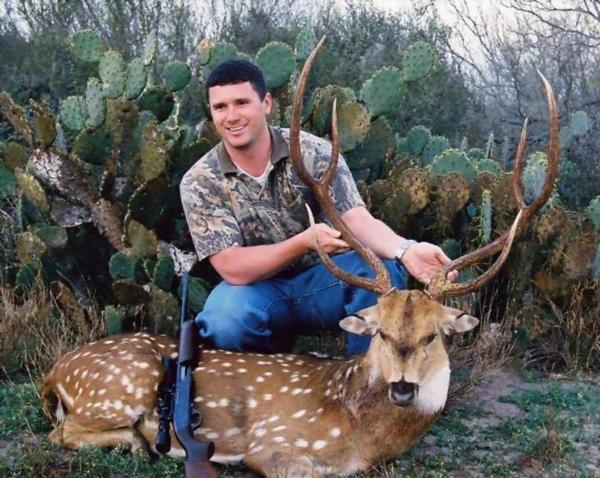 Be Prepared for the Hunt
Most shots will be from shooting sticks either from a standing or sitting or position. We suggest that you practice off an adjustable tripod shooting stick especially if you have never shot from shooting sticks before. We supply and carry a pair of sticks on the hunt.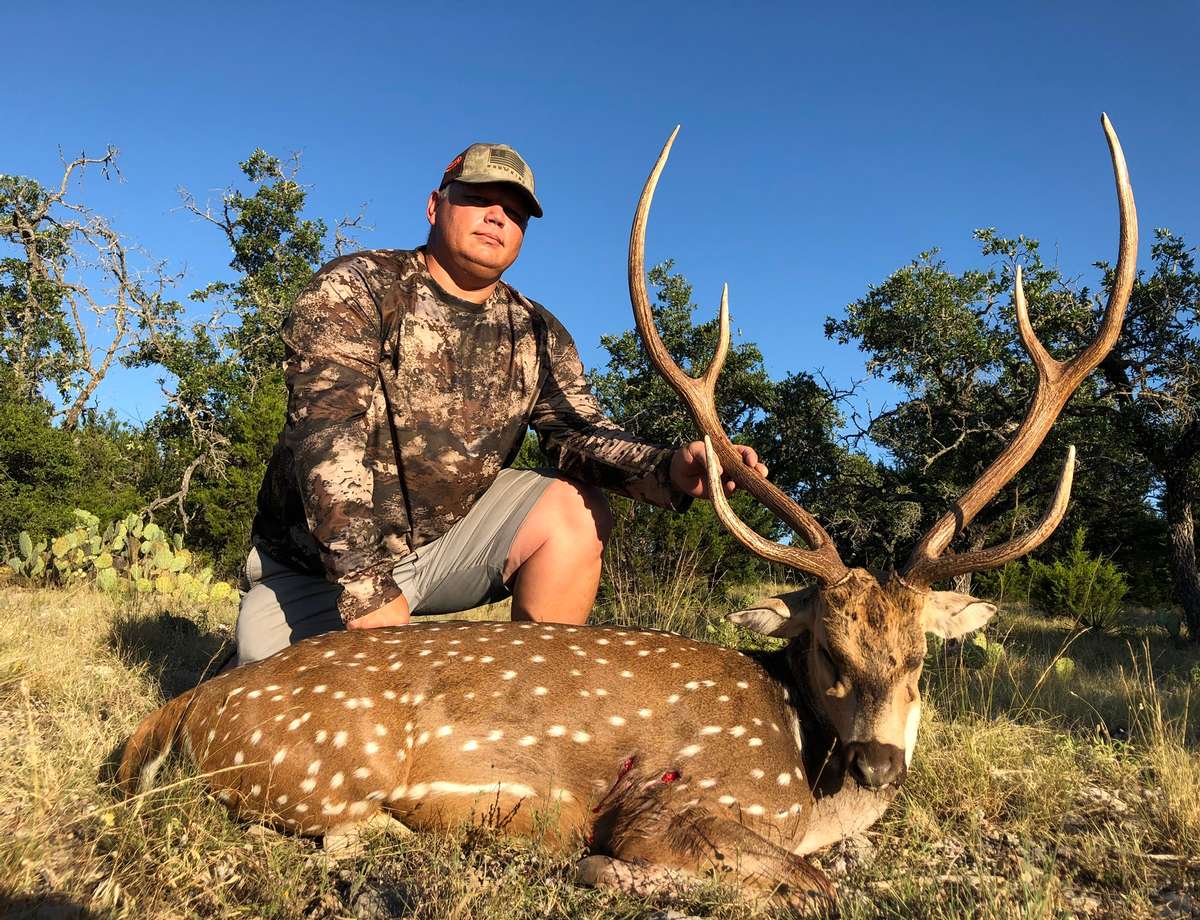 Texas Axis Deer Hunt Packages
3 Day Trophy Axis Deer Hunts: $4,500
Includes Daily Guide Fee Meals and Lodging