Guided Fishing in Port O'Connor
Ready to experience the best guided fishing Port O'Connor Texas has to offer? You've just found the right guide for your fishing charter. Capt. Mike Powell has been fishing POC and the surrounding Bay System all his life and has been a Certified U.S. Coast Guard Captain and TPWD Licensed Guide since 1983. Capt. Mike is a Full Time Texas fishing guide. His livelihood depends on his ability to provide his customers with a Safe, Personal, Professional, Quality and Productive Port O'Connor Fishing Trip.
It takes a lifetime of experience to consistently catch fish and that is exactly what Capt. Mike does. His ability to catch fish when no one else can is from years of knowledge. Learning fish patterns and the tides that make them feed and where fish stage during those tides takes years of experience.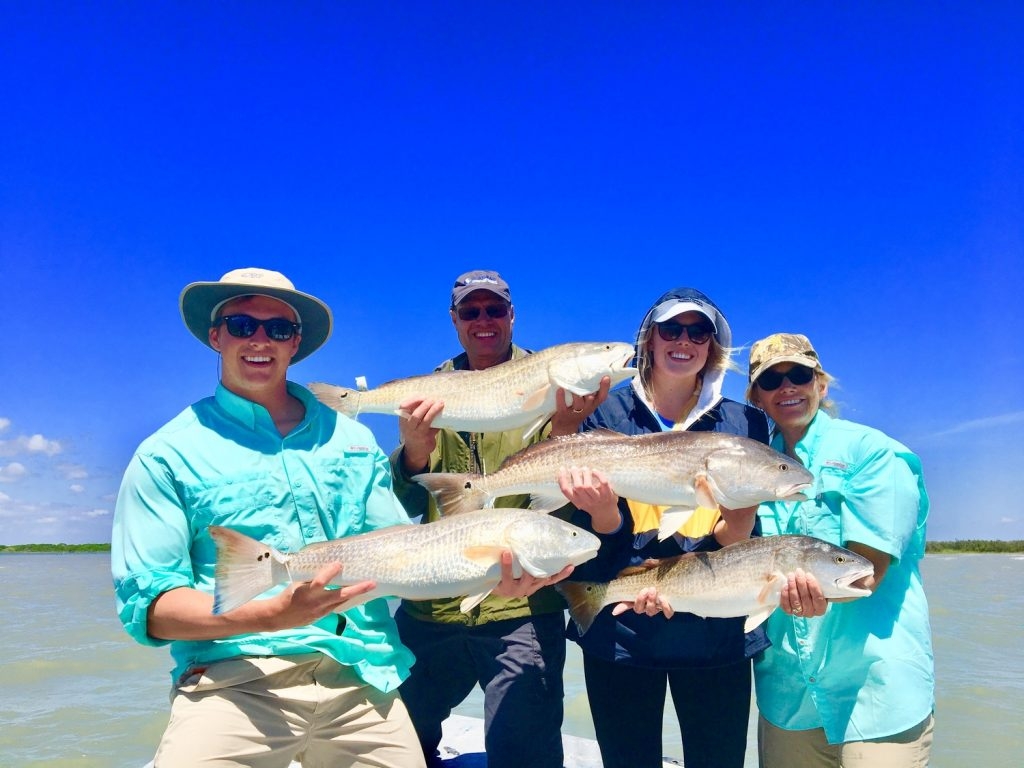 A Great Day of Fishing in Texas
Guided Fishing Port O'Connor
While Wade Fishing is Capt. Mike's preferred method of consistently catching fish, Drift Fishing and Anchoring on Structure are effective methods for those who prefer to stay in the boat. Capt. Mike can accommodate the most experienced angler to the most novice with advice, knowledge of the bay system and his fishing techniques.Capt. Mike is a proven tournament winner and has won countless tournaments in POC and pre-fishes tournament anglers to wins every year. Trips can be customized to accommodate your style or experience level. Specify if you prefer to wade or fish from the boat and if you're an artificial fisherman.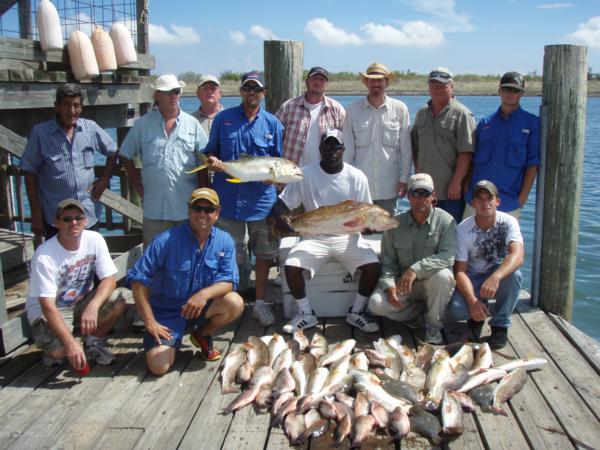 Corporate Fishing Trip
Corporate Fishing Trips Texas
We specialize in corporate Texas fishing trips and multi-boat fishing trips and can accommodate large groups with our team of experienced Port O'Connor guides. Corporate fishing packages include meals, lodging all fishing equipment drinks and more and the perfect venue for relationship building. So leave the planning to us, we will make your corporate fishing event a success.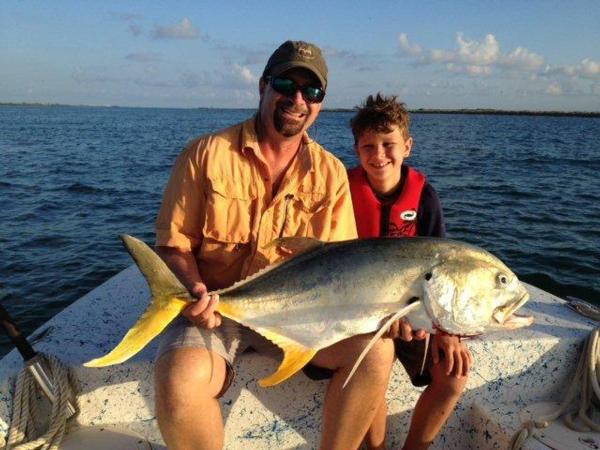 Half Day Fishing Trips (4 Hours)
$500 for 1-2 People
$600 for 3 People
$700 for 4 People
*Bait is an additional charge
*Fish cleaning is additional
*Wade Fishing Trips 5-6 Persons are welcome $150 ea
Full Day Fishing Trips (8 Hours)
$600 for 1-2 People
$700 for 3 People
$800 for 4 People
Tournaments Rates : $800 for 2-4 people
*Bait is an additional charge
*Fish cleaning is additional
*Wade Fishing Trips 5 - 6 Persons are welcome at $175 ea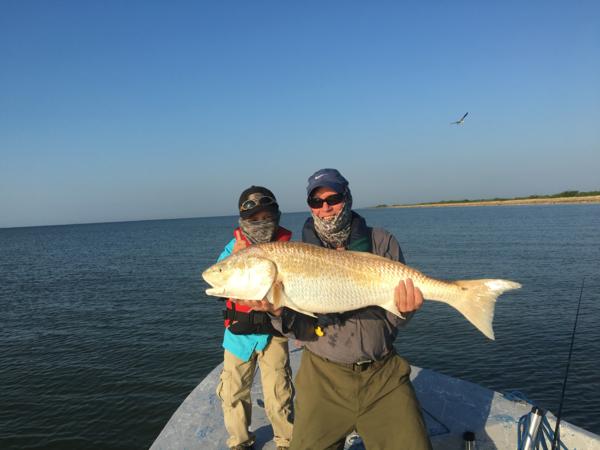 Guided Fishing Trips Texas
Port O'Connor Fishing Methods
Bays and Areas Fished include: West Matagorda, Espirito Santo, San Antonio, Lavaca, Keller, Cox, Carancahua, the Matagorda Surf and POC Jetties
Capt. Mike Powell's 26 ft. SouthShore Tunnel Hull is powered by a Mercury 225 OPTI MAX Outboard is one of the biggest shallowest running bay boats on the water. This boat can navigate in very skinny water and with its transitional v-hull it can cut waves like a knife. It is complete with all Coast Guard Safety equipment, electronics and provides a safe reliable means of getting to the action.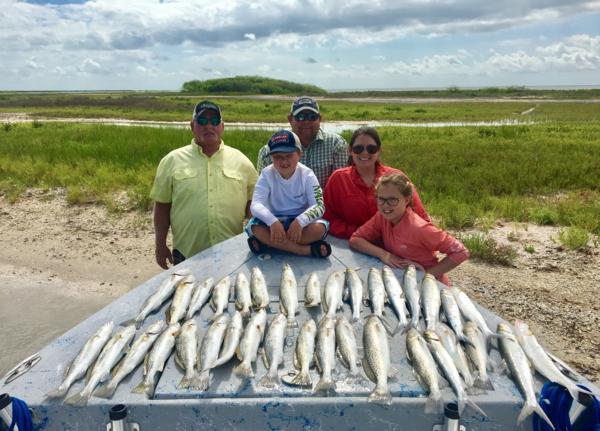 Texas Fishing Guides
Guided Fishing Package Details:
Bait is an additional charge & is billed at Bait House cost
Note: Weekday fishing is Highly Recommended, Come experience POC during the week and you may never fish a weekend again.
If you intend to wade fish, bring your own rod and reel. (Rental Fee is $15/Day).
Boat Fishing 4 anglers maximum per boat.
Wade Fishing up to 6 anglers per boat if you're experienced and self sufficient
We supply rod and reels when fishing from the boat and all tackle needed at no additional charge.
A 50% Deposit is Required to Book a Trip
Any Charter that cancels prior to 14 days of scheduled date we will rescheduled at your convenience without losing deposit.
Any Charter that cancels within 14 days of your scheduled trip will forfeit there 50% deposit.
Bad Weather Days Will Be Rescheduled.