Red Stag Hunts in Texas
Texas Red Stag Hunting
Our Red Stag Hunts take place on over 23,000 acres of some of the roughest mountain terrain in West Texas. You work for every animal harvested; this hunt is by no means a drive in the park hunt. And is much like a Stag Hunt you would experience in New Zealand or Spain with large mountains and deep rocky gorges and huge canyons. If you were able to flatten the ranch out it would be over 100,000 acres. This hunt is not for everyone! If you are not in prepared to hike for few miles every day this is not a hunt for you. If you are interested in challenging hunt with a great reward if you put your time in your looking in the right place.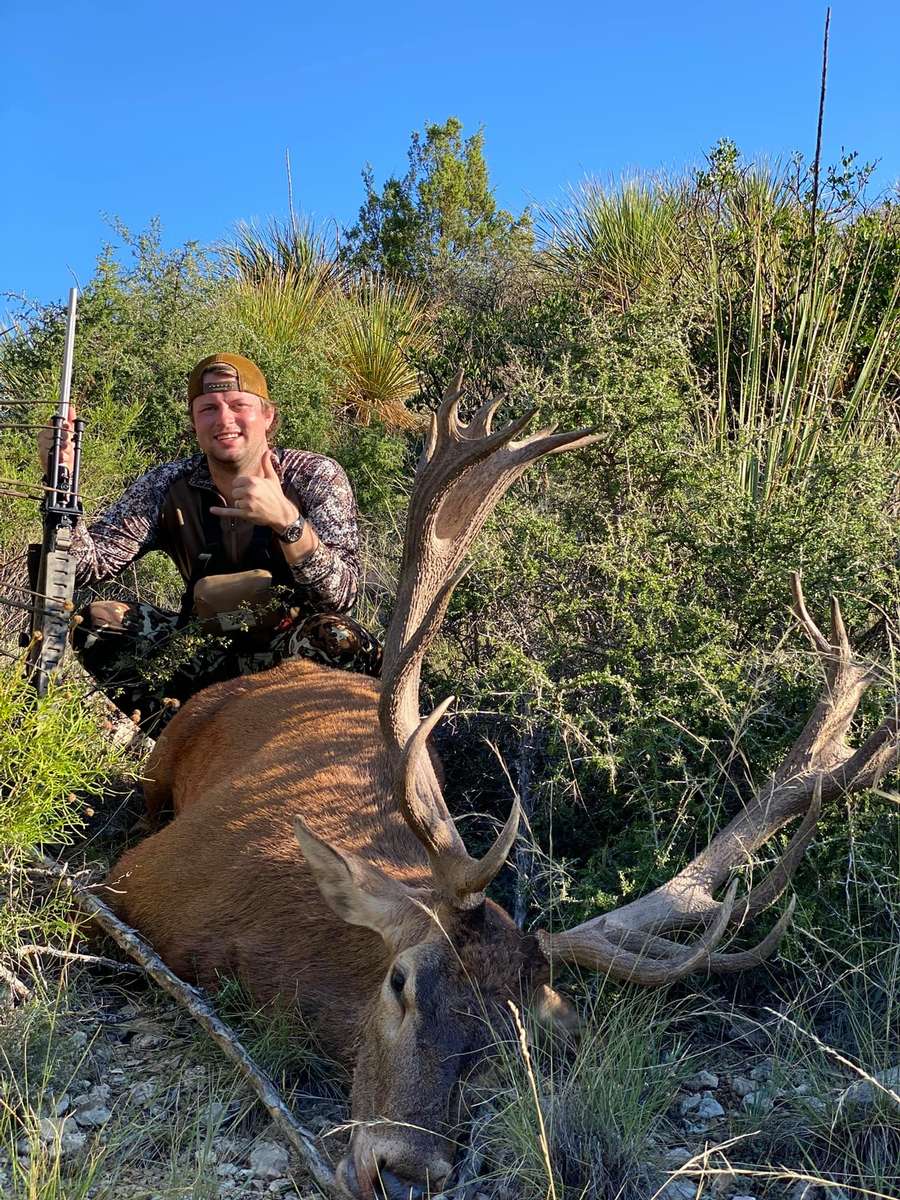 History of Red Stag Deer
No other species of game has the prestige of a Red Stag. Once only hunted by Kings throughout Europe they were highly valued and protected. Its native range extends into Russia, Turkey, Iran and as far east as central Asia. Now the Red Deer is available to everyone and is the most widely hunted Deer Species across the world. Thanks to early exportation beginning in the late 1800 and early 1900 to New Zealand and then to North and South America. The first known Red Deer transplanted in Texas was in 1930 Kerr County . The Red Deer is the 4 largest members of the deer family only Sambar, Elk and Moose being larger and mature Stags can typically will 500 lbs.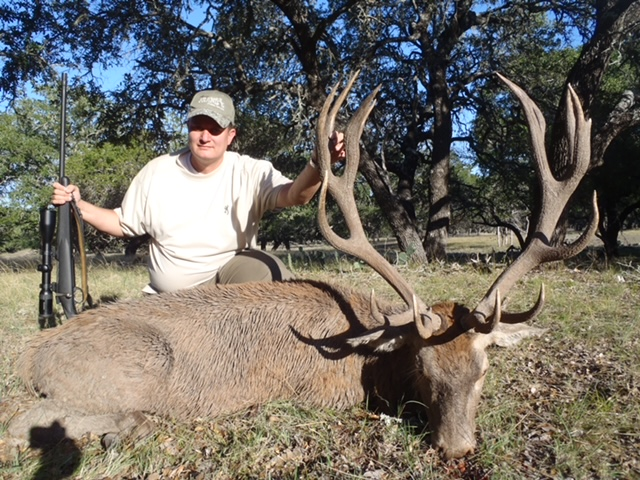 Hunting Red Stags
We have been hunting Red Stags in West Texas for many years and the Prime Time is during the Roar mid-September to the second week of October. This is the only time of year the Stags are vocal and will answer calls. The ranch is so large and the vegetation in the canyons so thick that if there not roaring they are almost impossible to locate. And for that reason, we only book hunts during this time period at this particular property.
Early in the morning and late afternoon is when the stags are most vocal and will answer calls. Typically, we will be set up in area where the stags have been Roaring and make a few calls once a Stag Roars back we stalk and glass until he is located. We also get to the highest points and glass the vast canyons.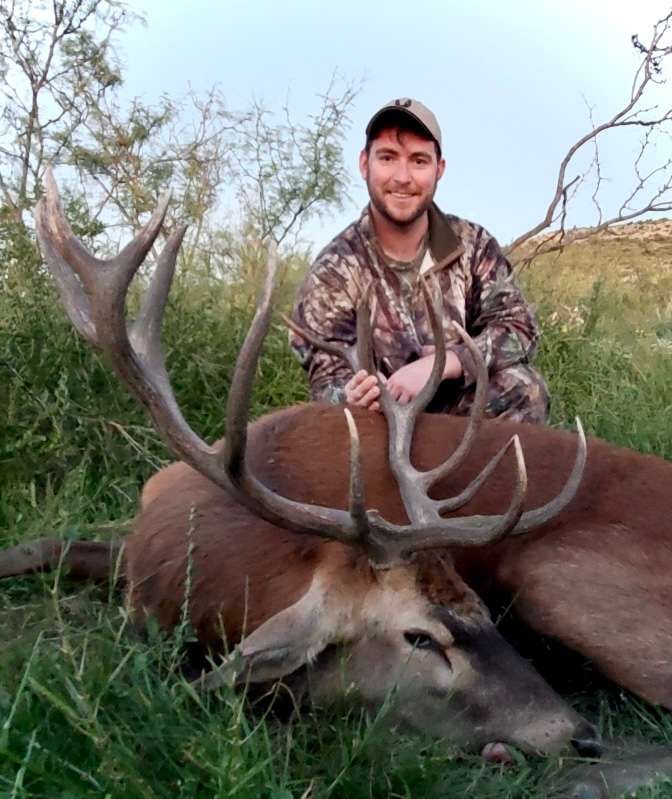 How Our Red Stag Hunts Differ from Most
Most Stag Hunts are based on what a particular animal will score and will have a bracket or categories the higher the score the higher the price. At All Seasons Guide Service, you pay one price no matter the size we are going to do our best to locate and guide you to the largest Stag we can find. Typically, our Stags will score 350-400 inches. The ranch is as close to Free Range as you can get 23,000 acres or 35 sq miles under one perimeter fence that if you flattened out would be well over 100,000 acres. Because the hunting is as close as Fair Chase Hunting, gets we have one price instead of a menu.
Red Stag Hunting Packages
Dryden Ranch Pricing
Hunt Dates: September 14, 2023 - October 15, 2023
4 Night/5 Day Red Stag Hunting Package: $3,500 Per Hunter
2 on 1 Hunting Package
2 Hunter Minimum
Includes 4 full days of hunting, meals, lodging, skinning, and quartering. The 4 Night/5 Day Hunting Package is all you pay if you did not harvest a Stag during your hunt.
Trophy Fee of $6,500 applies at the time of harvest for a total price of $10,000
If this hunt interests you and don't have another hunter to join you the 4 Night / 5 Day Hunt Package is an additional $2,000
Itinerary: Arrive at Dryden Texas 1-2pm for the first day afternoon hunt followed by 3 full days of hunting departing in the afternoon of the fifth day after your morning hunt if needed.