Pullian Creek Ranch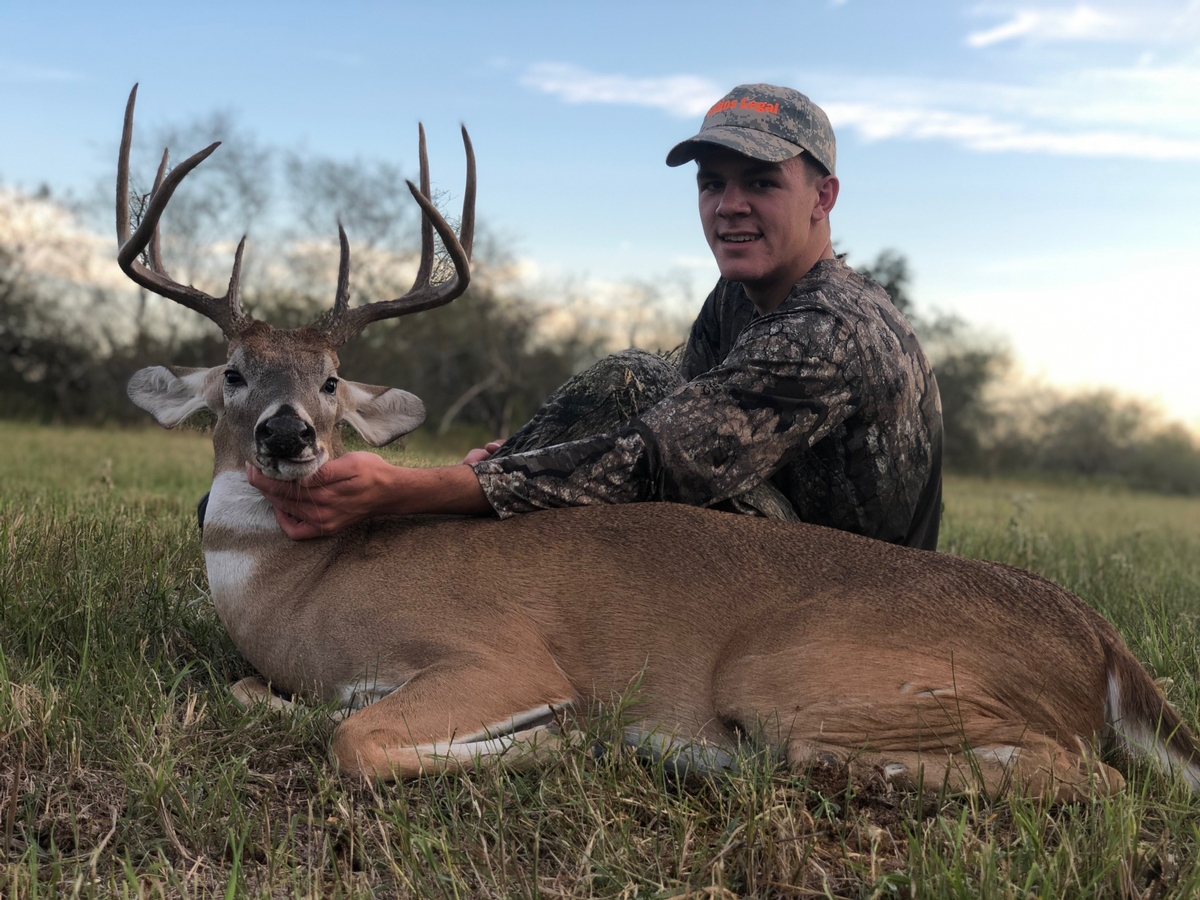 Welcome to Pullian Creek Ranch
Texas is home to over 4 million animals, diverse habitats, and best of all - huge trophy whitetail deer. At All Seasons Guide Service, we offer over 30,000 acres of private, free-range property that are maintained year-round to produce the best of Texas whitetails. We have several properties located from South Texas brush country all the way through the hill country of Texas. Our guest's success rate at downing a deer is close to 99% thanks to careful management of our properties and preventing overbooking. If you're looking for a chance to harvest a monster Texas whitetail buck, look no further than All Seasons Guide Service!
2023 Classic Whitetail Hunt Special
4 Day/3 Night Rifle Hunt $3,550.00
One Whitetail Buck (No size restriction)
One Whitetail Doe
Unlimited Hogs
Meals & Lodging
6400 Acres Free Range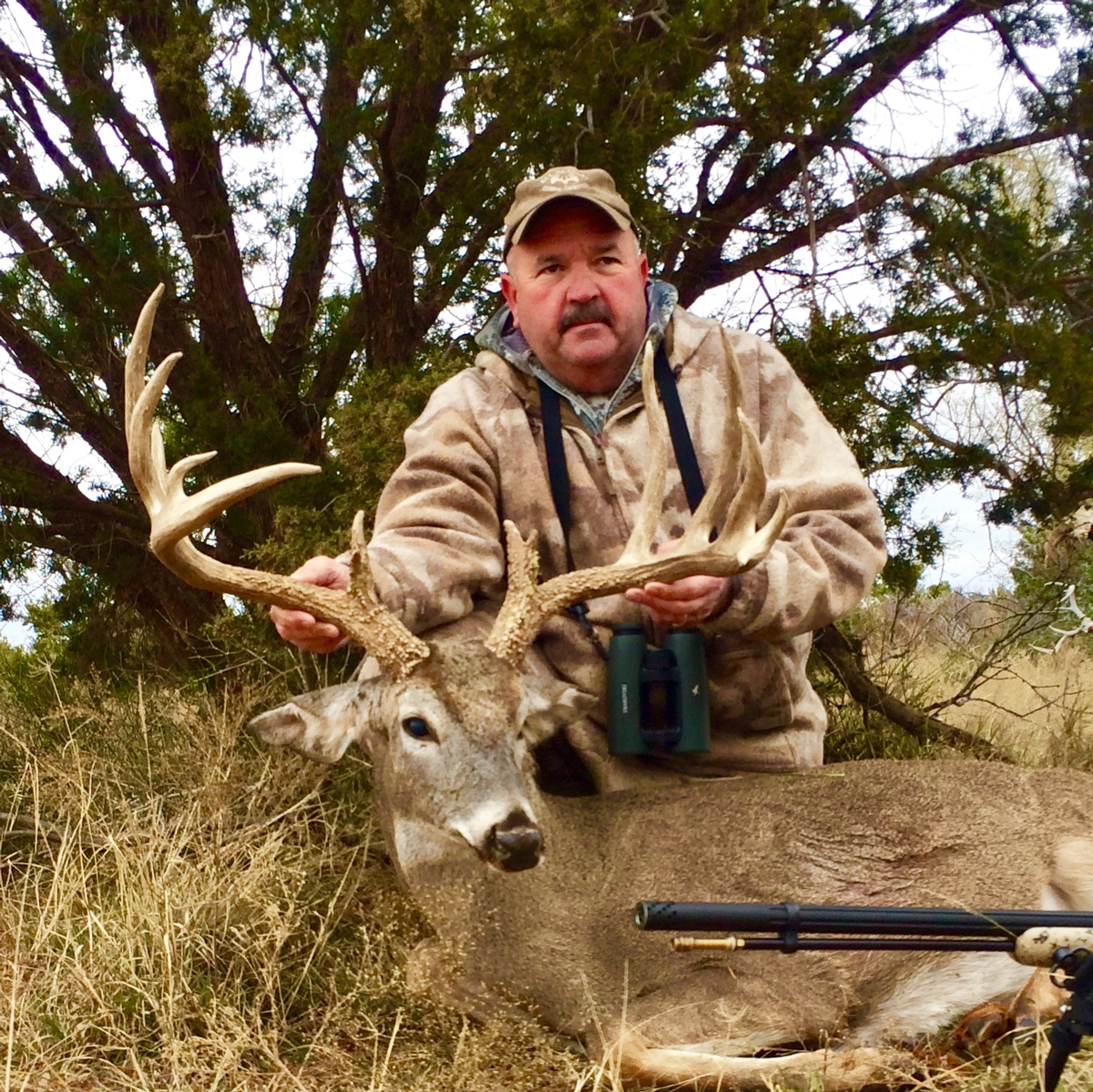 About Pullian Creek Ranch
The Pullian Creek Ranch is made up of 6,400 low-fenced acres that are a prime Whitetail hunting paradise. The Pullian Ranch has been expertly managed to produce Trophy Whitetail Deer with the guidance of a state-appointed Wildlife Biologist. It operates under Level 3 Managed Land Deer Permits issued by the Texas Parks and Wildlife. These permits allow for an extended Deer Season, from the beginning of October through February. Other management practices include year-round supplement feeding, planting of food plots, subscribed vegetation burns, aerial brush control, and rotation of domestic livestock grazing. This ranch has been managed and groomed to create a haven for wildlife. A hunter has the opportunity to see a variety of wildlife, as this property is home to
Whitetail Deer
Axis Deer
Aoudad
Rio Grande Turkeys
Feral Hogs
Staying at the Ranch
The main lodge at Pulliam Creek Ranch was built for the purpose of entertaining our guests. It offers private bedrooms with bathrooms, an entertainment room with plenty of seating, a bar, and a satellite TV. On beautiful evenings enjoy the large outdoor firepits or sit on the porch to talk hunting stories. Delicious home-cooked meals are served at Pullian Creek, including our famous mesquite grilled rib-eye steaks and baby back ribs. You'll enjoy every aspect of lodging at this ranch.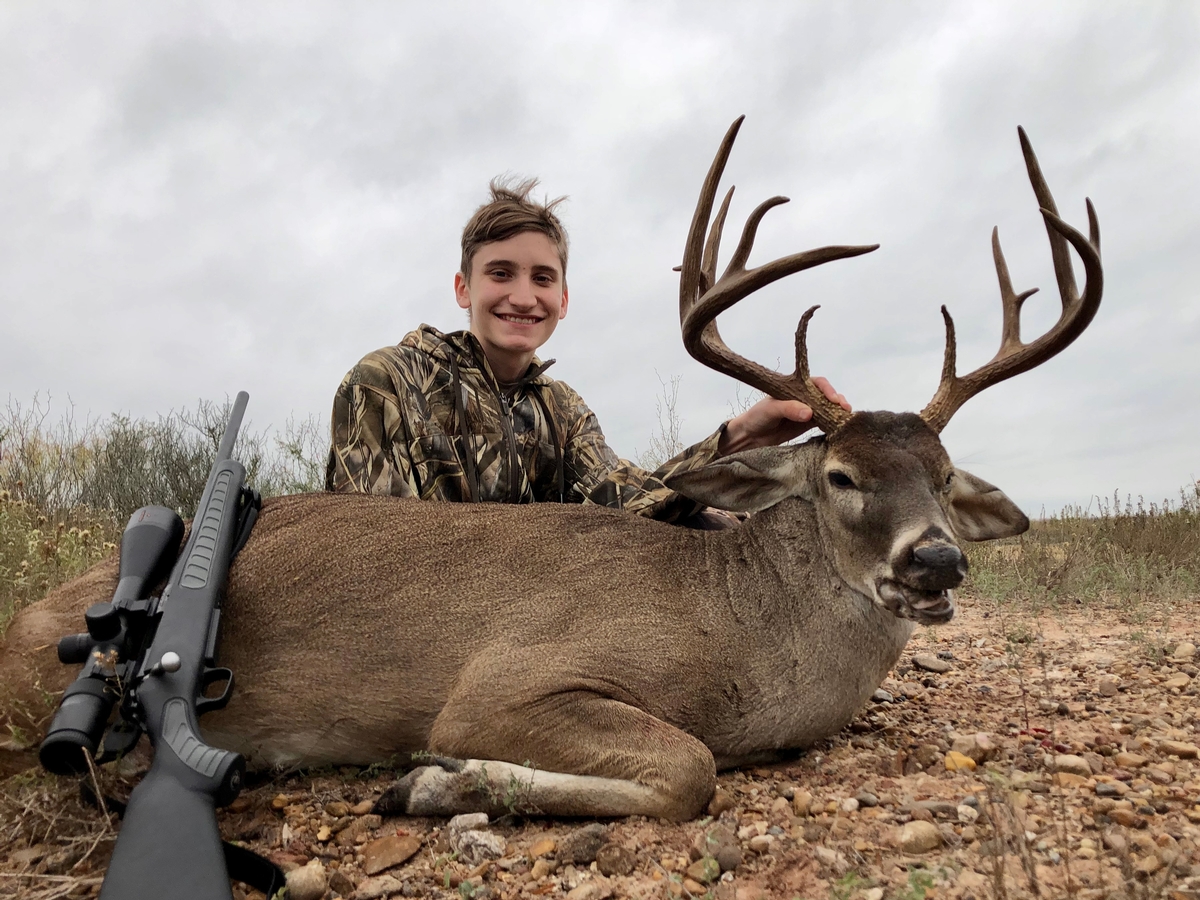 Pullian Creek Ranch Whitetail Hunts
The Pullian Creek Ranch is home to an incredible amount of whitetail deer and it's common to see at least 10-15 bucks a day. The ranch consistently produces trophy class bucks that gross score 130-140 Boone & Crockett scores. Pullian Creek also offers the opportunity to hunt whitetail does, hogs, Axis deer, and Aoudad. Most of the hunting is done from comfortable blinds and our hunters can choose either a rifle or archery hunt.
Hunting Notes:
All Hunts included 1 on 1 Guide Service, 1 Doe, 2 Hogs, Unlimited Coyotes, 1 Bobcat, meals, lodging, and game care.
Additional Whitetail Doe- May be added when permits are available $350 per doe
Javelina – May be added for $750 ea
Observers and Non-Hunting Guest $300 per day
Texas Whitetail Deer Hunt Packages
All hunts are full service with meals, lodging and guided 1 on 1.
Pullian Creek Trophy Whitetail Hunt
INCLUDED: 1 Mature Trophy Buck, 1 Doe and Unlimited Hogs
Pullian Creek Exotic Hunts
Trophy Axis Hunt
3 Days/2 Nights
$3,950
Trophy Aoudad Hunt
4 Days/ 3 Nights
$5,950
All Hunts include meals lodging skinning and quartering
Additional Days $250