Wyoming Pronghorn Antelope Hunts
Our Wyoming hunts are based out of Big Horn, Wyoming located near the Montana Border a few mile from Sheridan, WY. This area of Wyoming is beautiful with the Big Horn Mountains in the background and abundant rivers it is truly a unique western experience. There is ample agriculture in this area and it is not uncommon to see 100 – 200 deer and antelope in one field. The opportunity to harvest a great Mule Deer Buck will present itself on a daily basis. We also have a large ranch near Gillette, Wyoming and we will make day trips to this area as well. There are daily flights into Sheridan, WY (SCA) which is less than 20 miles from our lodge or Billings, MT (BIL) is less than a 2 hour drive by rental car.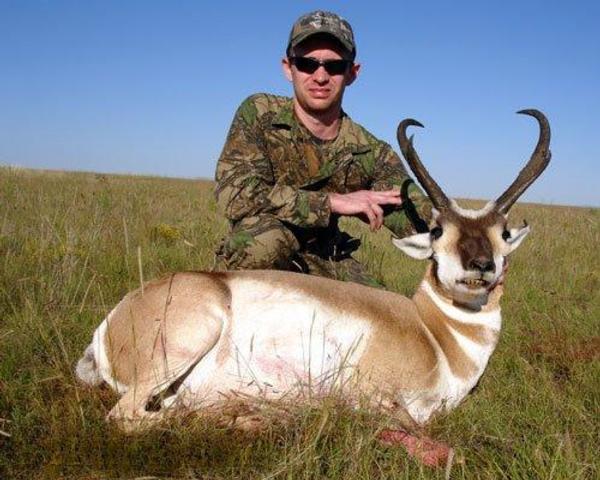 Experienced Hunting Guides
We have been guiding here for the last 30 years and have acquired a relatively large hunting range with an area approaching 100,000 acres. All of the ranches are privately owned and we have the exclusive rights to hunt. We keep our operation on a personal basis. We like small groups of hunters and never have more than 8 hunters in the lodge. The lodge has all modern facilities but is still rustic with great views of the Big Horn Mountains. The dining room serves home cooked meals for breakfast and supper and a field lunch is provided during the day while hunting.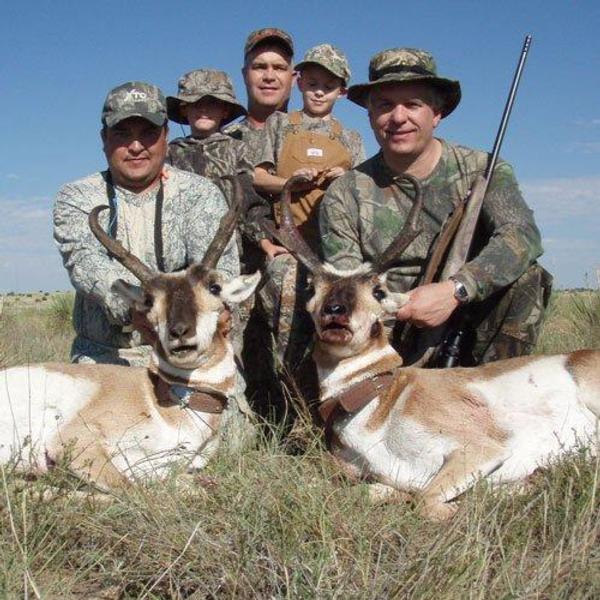 Combo Hunts Available
During the month of October Mule Deer and Whitetail Deer Season is also open and with your deer license you may hunt either specie if you choose to apply for one. Our most popular hunt is our Mule Deer / Antelope Combo.
Add Wyoming Mule Deer
Most of the Mule Deer Hunting is done in the foot hills of the Big Horn Mountains. The hunting is done in relatively open country where we will spend many hours glassing. Our tactic is to intercept the Mule Deer coming and going from the numerous alfalfa fields in the area. A normal morning hunt is set up and glass and watch deer head to their bedding area, it's a great plan for later stalks. Stalking bedded deer is challenging and requires ½ mile or longer stalks so being in good physical condition greatly increases your success.
Add Wyoming Whitetail Hunting
We have a unique situation in this area of Wyoming, during the month of October you can hunt either deer (Whitetail or Mule Deer) with your license. There is a high probability you can get a second deer tag by applying for it if you desire.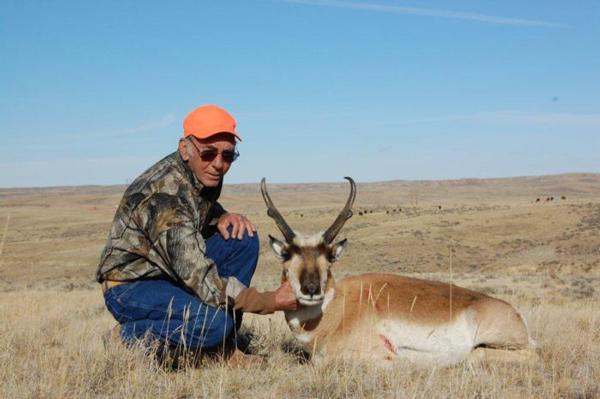 Wyoming Hunts and Cost
Our most popular hunt is the Combination Mule Deer/Antelope Hunt your WY deer license is good for either species. There is a high probability you can get a second deer tag if you apply for it, which, would make this a three animal hunt. Only one Mule Deer may be harvested taken.
Combo Deer & Antelope Hunt
5 Full Days
$5,250 (plus license cost)
Mule Deer or Whitetail Hunt
4 Full Days
$4,500 (plus license cost)
Antelope Hunt
2 Full Days
$2,500 (plus license cost)
Add Additional Deer
5 Full Day Only
$1,250 (plus license cost)
Antelope Hunt
5 Full Days
$2,250 (Plus Fees & License)
Combo Deer & Antelope Hunt
5 Full Days
$3,000 (Plus Fees & License)
Add Antelope Trophy Fee
N/A
$750
Add Deer Trophy Fee
N/A
$1,500
Add Wyoming Deer License
N/A
$326
Add Wyoming Antelope License
N/A
$286